The previously estimated number of 20 billion devices being connected by 2020 has risen up to 30 billion. Businesses are stampeding towards ultimate digitization as they realize the benefits attached to transforming their legacy infrastructures into data-driven ones. And why wouldn't they? A digital twin can change the landscape of a business. And we at Smart Plants gave a first-hand account of how a holding company cut its power consumption by 50%, and a manufacturing company boosted its production worth by 7% in under 3 months.
Smart Plants has been dedicated these last few months to enrich customers' businesses with the power of data. Yet we've been propelling forward with much on the sides. Here's a four-month scoop of us globetrotting and smartly planting our mark on the world.
Live demo preview of our solution for improving operation procedure in order to minimize the risk of error in manual assembly tasks! @giparis2018 Contact us if your factory needs optimization https://t.co/oP4FlZqTXz #hackathon #industry40 #smartfactory #DigitalTwin pic.twitter.com/d3QjJinuHD

— Smart Plants (@smarterplants) March 30, 2018
Agorize Industry 4.0 Hackathon
: 
Late March, in the silently-progressing city of Paris, our developers and our Innovator and Cloud Expert took part in a prestigious 48-hour Hackathon. The Smart Plants team were invited to hack the competition as one of the 4 best startups in Europe. And they did. Here in the competitive arena of several innovative startups, they designed and built an automated, data-driven Assembly Cell Supply solution. Completely functional. But also within the 48-hour time limit!
The system would guide the operator in finding the right components to supply at the right place in the assembly cell from a proximity store according to a repository (bill of material).
Our team secured the third prize for the remarkable solution and a startup acceleration office in the heart of Paris. The Access2Europe program lasted for three months where our developers did all their data magic from StationF, Paris.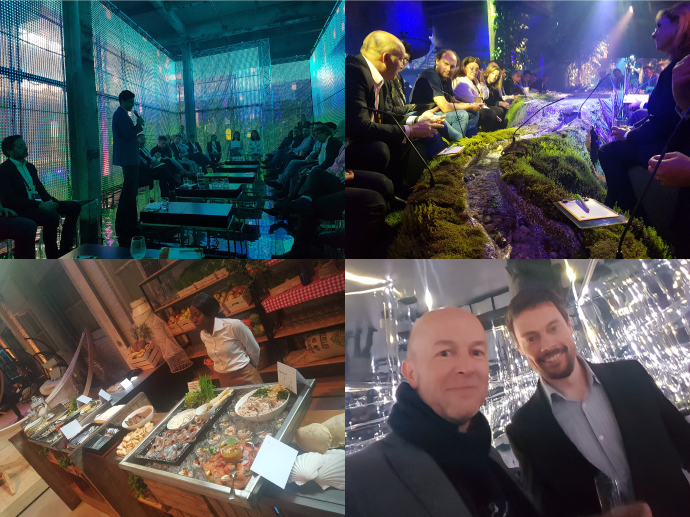 EY Accelerating Entrepreneurs
Admittedly, when we signed up for this, we had no idea how huge it would be. But the actual size of the program, venue and its events were not the only surprises we got. Our CEO successfully availed this grand opportunity to network with, and accelerate through the top companies on the globe. However, it was the tech meetings on grass beds, nightclub-styled conference rooms, walking colonial era performers, and the enormous variety of cuisines that stuck!
Thank you so much EY! For the most unconventional, exciting and informative accelerating program of the year.
Siemens Mindsphere Challenge Hannover Messe
Four days after the event by EY, a Smart Plants team member was spotted on yet another dynamic platform, pitching a smart maintenance solution for cooling device manufacturing giant, Rittal, in Hanover Messe, Germany. Fortunately, Rittal highly commended the solution and our product evangelist also got a chance to network with many fine minds in the manufacturing industry.
Love the beard! Really enjoyed the stage performance @smarterplants. Keep it up! pic.twitter.com/DxQ3WGijTD

— David Erhard (@dvidflrmnd) April 25, 2018
Mindsphere is an open IoT hub that connects products, plants, systems, and machines together. It is a classic example of how outsourced Big Data analytics platforms have become. And it's proof of how far we have come in the digital age. It was wonderful to be a part of this event.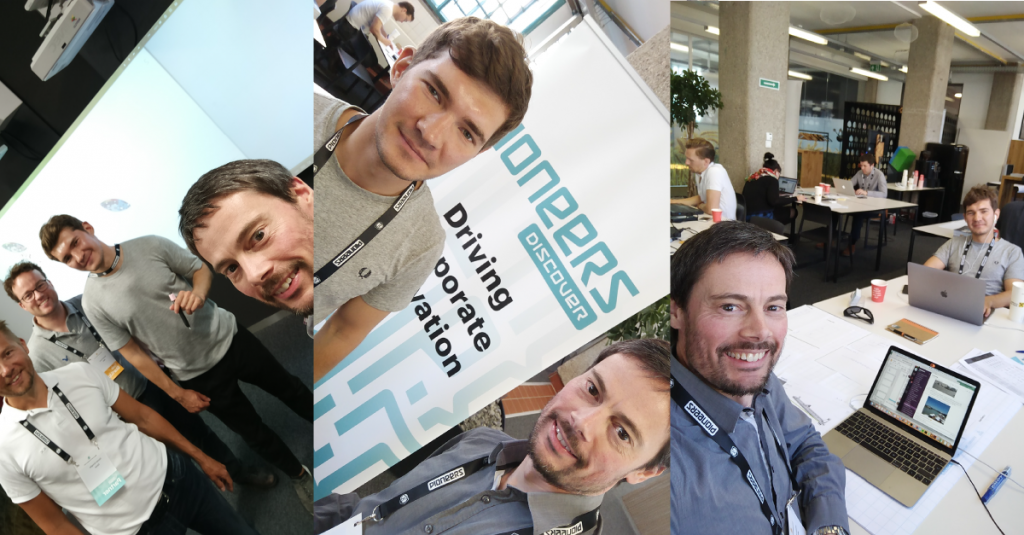 Pioneers 18 Industry 4.0 Hackathon
Ebner was looking for a smart solution to monitor and control their furnaces. And we wanted to test our limits, and as a by-product grow our solution suite. Since we can never travel enough, we gladly hopped on this industry 4.0 challenge in Austria. Our solution wow-ed many on the Ebner board. However, the jury informed our team that Smart Plants aced the pitch! "It was the best" in the words of our lead developer.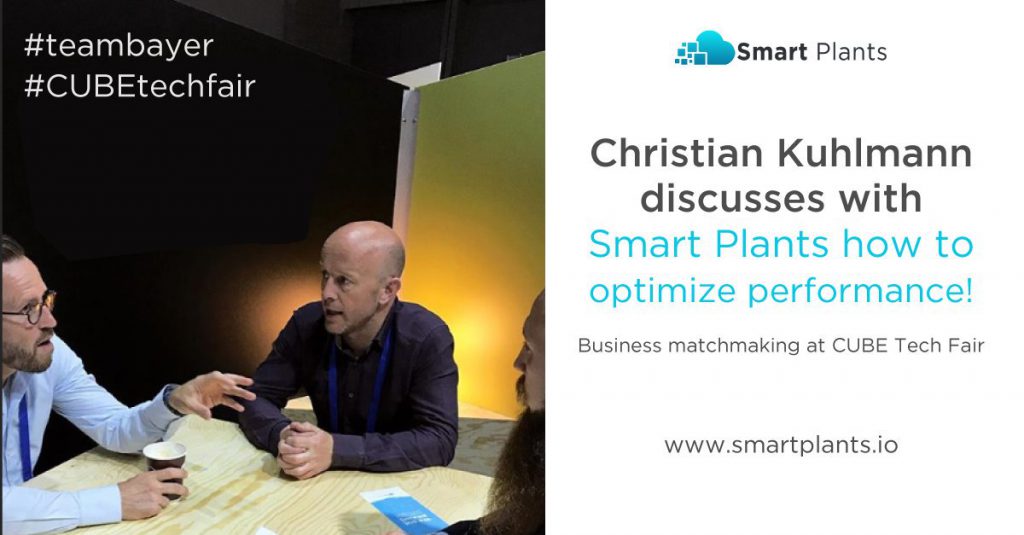 CubeConnects Tech Fair
It doesn't matter how many times you attend the Cube TechFair. Something new always awaits. And you have an even more incredible time than you imagined.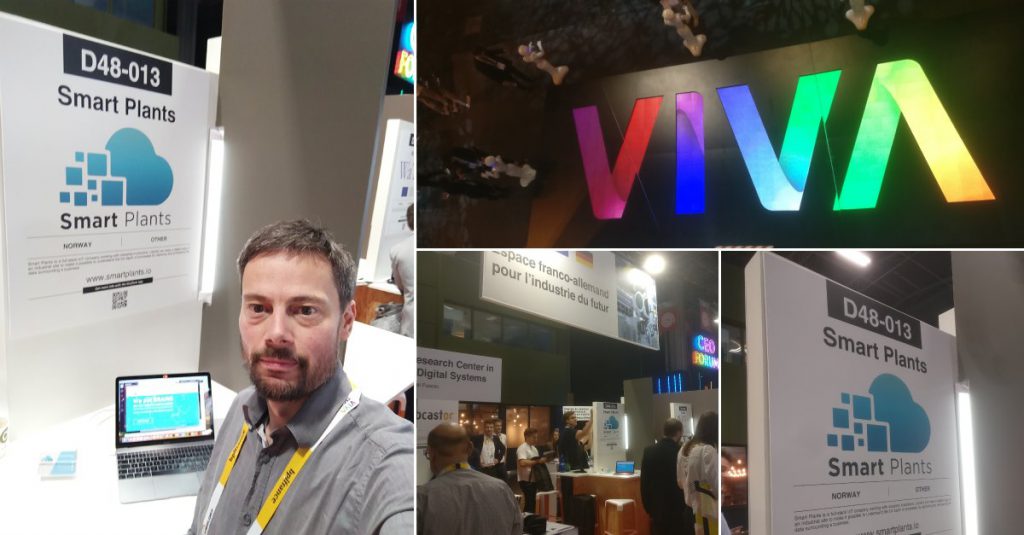 Viva Technology Event
Not to promote the unhealthy never-resting culture. But we are literally 'always on'. Here's our CTO networking yet again, in the Viva Tech Fair. It was a great opportunity to inform manufacturing businesses how Smart Plants can boost their machinery uptime, cut energy costs and provide intelligent, hassle-free production.
Despite the nomadic life we have had in the past few months, the Smart Plants itinerary is already full for the upcoming months. Follow us on social media for our latest updates.
Please follow and like us: